A liposuction treatment in NYC removes fat pockets in troublesome areas like stomach, hips, thighs, upper arms, and neck. Sometimes the human body doesn't respond to diet and exercise because of age, hormones, or pre-existing medical conditions. Liposuction at Sobel Skin targets these stubborn areas, removing fat pockets beneath the surface of the skin.

Preparing for Liposuction
Before a procedure, your liposuction specialist may require medical clearance from your primary doctor to ensure that you're fit for surgery. They may also require patients to increase the intake of Vitamin C and K which will help reduce bruising and promote healing after the procedures. Unless instructed otherwise by your doctor, you do not have to fast before your appointment but avoid overeating. A light breakfast will sustain you through the appointment, and you can snack after the procedure if you're feeling hungry.
The Tumescent Difference
A standard liposuction procedure begins with an injection of saline, local anesthesia, and adrenaline in the treatment area. This method is known as tumescent liposuction. In the past, liposuctions required general anesthesia, longer in-patient visits, and a lengthy recovery. However, the tumescent procedure uses local anesthesia to only numb the treatment area. Patients are awake during the process with little to no noticeable discomfort. Once the area is numb, a small, inconspicuous incision is made through which a small tube is inserted. During a suction-assisted lipectomy (SAL), fat is vacuumed out through this tube as it moved back and forth under the skin. In an ultrasonic-assisted lipectomy, fat is liquefied with ultrasonic energy to make the suction process easier. Depending on the patient and the amount of fat being removed, a tumescent liposuction procedure can last anywhere from one to four hours.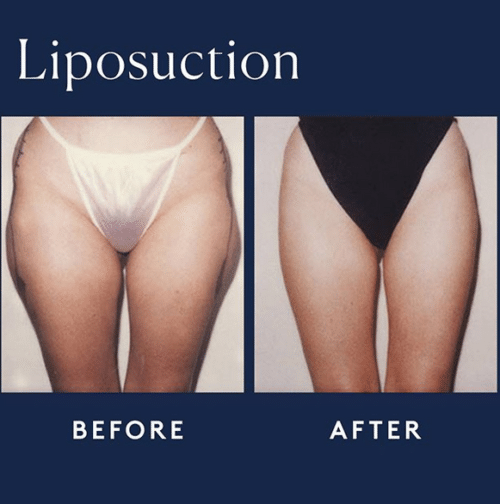 The Recovery Process
After a short recovery in the doctor's office, you'll be on your way. After the local anesthesia wears off, you'll probably experience some soreness around the treatment area, but over-the-counter, extra strength acetaminophen should be enough to eliminate any residual discomfort. Depending on the procedure, your doctor may prescribe stronger pain medications as well as an antibiotic just as a precaution. Patients can usually resume normal activities after a day or two, but strenuous exercise should be avoided for at least a week while your incisions heal. Depending on the treatment area, your doctor will suggest that you wear a compression garment. Compression garments will help distribute pressure across the treatment area, causing the skin and any remaining fat cells to conform to your new shape. Results are immediately noticeable, and within two to three weeks you can stop wearing the garment. To schedule your tumescent liposuction in Manhattan, contact cosmetic experts at Sobel Skin.