New York's premier aesthetic
dermatology center led by
Howard D. Sobel M.D.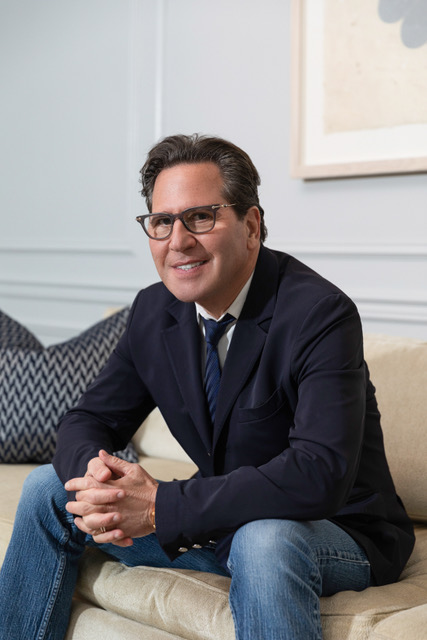 Howard Sobel, MD -
Dermatologist and Dermatologic Cosmetic Surgeon in New York City
A leader in the industry, Dr. Howard Sobel is a board-certified dermatologic cosmetic surgeon at Sobel Skin. He encompasses over 25 years of experience, knowledge, and commitment to providing exceptional patient care.
Born and raised in New York City, Dr. Sobel brings his passion for dermatology and cosmetic surgery to Park Avenue on the Upper East Side. He has been recognized by both Castle Connolly and New York Magazine for 21 consecutive years as the area's top Dermatologist and Dermatologic Surgeon.
Dr. Sobel has a masterful touch and is able to use the perfect combination of techniques from both dermatology and cosmetic surgery to create visible, lasting results. Popular cosmetic treatments and procedures performed at Sobel Skin include Botox®, dermal fillers, liposuction and laser treatments. Call 212.288.0060 to schedule a consultation with Dr. Sobel in New York City.
The Sobel Skin Experience
Welcome to Sobel Skin, located on the Upper East Side in Manhattan, New York. We specialize in Dermatology, Cosmetic Surgery, Cosmetic treatments, and Laser treatments to help our patients' achieve their desired goals.
Sobel Skin is more than a dermatology practice; it's a relaxing, rejuvenating space where you can pause and take time to indulge in quality self-care. Every time you step through our doors, we promise you will feel the world slow down, so you can catch your breath. Our inclusive and inviting facility includes state-of-the-art equipment in an immersive spa environment.
Whether stopping in for an initial consultation or an afternoon peel, we promise an elevated, luxury experience from the moment you step through the door.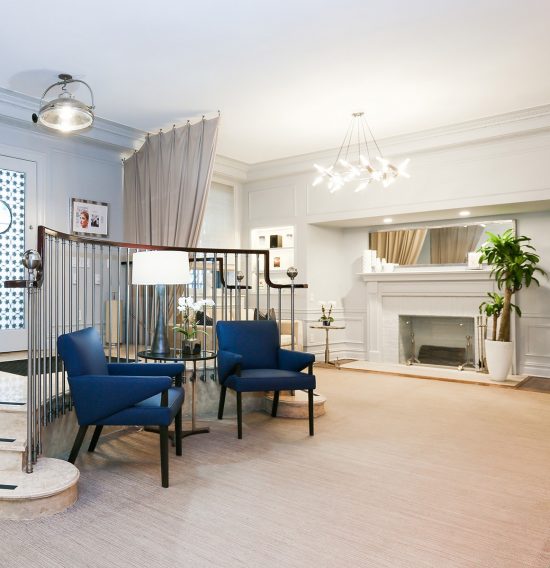 Liposuction is one of the most popular services offered by Dr. Howard Sobel in Manhatten, NYC. Liposuction that can help you achieve your desired shape. Dr. Howard Sobel, the founder of Sobel Skin, is a renowned expert in liposuction located in New York City. He is widely recognized for his gentle approach and remarkable outcomes. Those who have experienced his services can attest that he is the ideal professional to perform your liposuction procedure if you are looking for Liposuction in NYC.
Dr. Sobel and the team understand that the goal of Liposuction is to make you look and feel your best, so they carefully evaluate each patient and discuss their options to ensure the best outcome. During a Liposuction consultation, we will assess the individual's goals and work together to determine the best approach for achieving the desired look. Choosing an experienced and trusted liposuction surgeon for the liposuction procedure is essential, which is why the team at Sobel Skin puts patient satisfaction at the forefront.
At Dr. Howard Sobel's office in New York City, we are experts in Liposuction. To learn more about our liposuction NYC services, give us a call at 212.288.0060. Or, you can complete the contact form found on our website. You can trust Dr. Sobel and his experienced team to care for your needs and provide high-quality service in and around NYC. Schedule your consultation today!
EmScultp Neo Body Sculpting in NYC

EmSculpt Neo is a revolutionary, non-surgical, non-invasive treatment designed to help tone, strengthen and firm your muscles, and burn stubborn fat. The unique technology of the EmSculpt Neo procedure delivers intense muscle contractions, which allows for a complete overhaul of your muscles. It utilizes high-intensity focused electromagnetic technology (HIFEM) to melt stubborn fat away from the body while stimulating the muscle tissue beneath.
EmSculpt Neo can be used on many body areas, including the abs, buttocks, and arms. It is suitable for all skin tones and textures, as the HIFEM technology is non-ablative and non-thermal. Results are immediate, with fat loss and muscle growth seen within two weeks and improved muscle definition continuing up to two months.
As this is a non-surgical procedure, no recovery time is required, and patients can expect to experience minimal discomfort and return to normal activities almost immediately after the session. A consultation is the best way to determine if the EmSculpt Neo procedure is right for you, as individual treatment plans will be customized based on each patient's desired results.
EmSculpt Neo is the latest innovation in body contouring and can provide you with the firm, toned, and sculpted physique you desire without invasive surgery or extended downtime. With the EmSculpt Neo treatment, you can see a dramatic improvement in your figure and definition in as little as one or two sessions. If you want to tone your muscles and decrease unwanted fat, EmSculpt Neo may be the best option for you! Contact the NYC office at 212.288.0060 or fill out the appointment request form to meet with Dr. Sobel for a personalized treatment plan.
MyEllavate – Cosmetic Treatments in NYC

The facelift is a long-established surgical solution to provide a firmer and more 'snatched' look to the jawline and neck area. However, it does come with risks, discomfort, and lengthy healing time. MyEllevate provides a modern, revolutionary solution that involves minimal change and disruption to your body yet still gives maximum effect, lifting and tightening the tissues of the neck and jaw.
MyEllevate does not involve surgery, requires no anesthetic, is minimally invasive, and involves no downtime. You can resume your normal routine immediately after the procedure. What's more, MyEllevate not only gives an impressive overall lifted appearance to your neck and jawline but is also specifically tailored to you, with multiple techniques combined to form a treatment suited to your unique body. If you're looking for this innovative treatment, Dr. Sobel now offers MyEllevate in his Manhattan NYC office.
So, if you're looking to reduce signs of aging, get a neck lift without surgery, have a healthier and more refreshed look on your face, or wish to obtain the jawline lift you've been searching for, MyEllevate may be the ideal treatment for you. If you are looking for a non-surgical treatment that requires no recovery time, call 212.288.0060 to schedule a consultation at our office in Manhattan, NYC to see if this modern and revolutionary treatment is the best option for you and your goals.
Botox® and Dermal Fillers in NYC - What Makes Sobel Skin Different?

Botox® and fillers are some of the most popular treatments performed by New York City Cosmetic Dermatologist Dr. Sobel. So what makes Sobel Skin different for injectables in New York City? Experience, knowledge, and the commitment to provide patients with the best care during every visit. Sobel Skin offers only the top tier of injectables for our patients including Dysport®, Xeomin®, Jeuveau, Restylane®, and more. Our vast array of injectables are specialized for specific treatments that correct issues such as crow's feet, thin lips, under eye dark circles, flat cheeks, and more.
I was hesitant to start my battle with the signs of aging but my wife insisted. I went to Dr. Sobel's office by an old friend's recommendation. The office atmosphere was relaxing and soothing. Even after my first Botox procedure I looked 10 years younger! – PB
Injectables have revolutionized cosmetic dermatology, by effectively reversing the visible signs of aging. If you are looking for a non-surgical treatment that only takes a few minutes and requires no recovery time, call 212.288.0060 to schedule a consultation at our office on Park Avenue.
Skincare Through Your Decades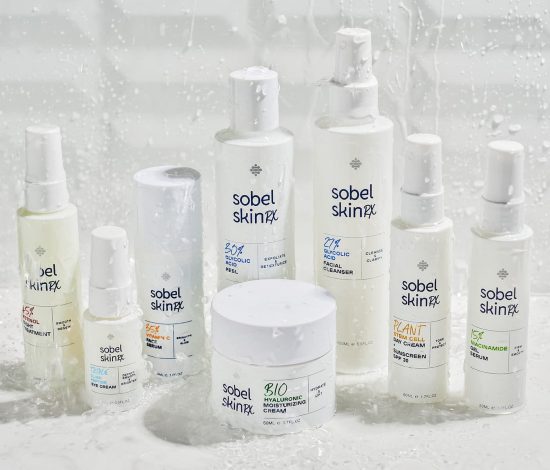 Sobel Skin Rx - The Next Tier in Skincare is Here
Sobel Skin Rx products contain a patent-pending delivery system that pushes maximum concentrations of anti-aging ingredients deep into the skin without damaging its protective barrier, which is what leads to irritation. Skin is trained to look, feel and act younger.
Dr. Sobel on FOX 5
Good Day New York

Dr. Sobel 1 Hour Premiere on QVC



Botox for Wrinkle Reduction


Dr. Sobel Selected as a New York Magazine Best Doctor for 20 Years