The Cutera Excel V is a new approach to treating vascular and benign pigmented conditions, including rosacea, spider veins, leg veins, port wine stains, cherry angiomas, and bruising. The laser has a cooling mechanism to minimize discomfort and protect the skin. A majority of the treated veins show significant improvement within two to six weeks. These treatments use a highly focused laser or beam of light to penetrate the skin and deliver heat energy into the vein, causing it to be sealed from its blood source.
Once the vein no longer receives incoming blood, it dissolves and is no longer visible.

Bruising Treatment
Skin bruising can sometimes be slow to resolve and may last 2 weeks or even longer before it disappears. This can be frustrating when it delays one's return to work or social activities after cosmetic injectable procedures to the face, such as filler injections. Now the natural process of bruise fading can be sped up dramatically with the Cutera Excel V.
Until now the only treatments available to speed up the removal of bruising have been creams such as Arnica. Now, with the Cutera Excel V we can laser the bruise as soon as it is detected.
A superficial lighter bruise can usually be cleared within 24 hours. Deeper bruising that is more dark or purple can usually be removed fully within a few days which are around 3 times quicker than with traditional methods used. A light bruise will usually only need one.
Q: What is Excel V?
A:​Excel V is the most advanced aesthetic technology that combines two powerfully precise lasers to target and eliminate vascular concerns (redness, unsightly veins, etc)
Q:What does Excel V treat?
A:​Excel V treats nearly twenty unique aesthetic and dermatologic skin concerns. The most common include rosacea, facial and leg veins, and scars.
Q:How does it work?
A:​Dr. Sobel will select one of Excel V's two lasers and customize the treatment settings to target the color and depth of your skin concern. Most treatments are finished in just a few minutes.
Q:What are the benefits?
A:​ For most procedures, Excel V provides quick treatments with best results within just a few days. Most procedures only take 5 to 10 minutes but some may take up to 45 minutes.
Q:How many treatments are required?
A: Most treatments require only one to two treatment sessions. The number of treatments will vary based on your condition. Dr. Sobel will discuss a customized treatment plan during your consultation.
Q:Is the treatment painful?
A:​Excel V treatments can feel similar to a rubber band snapping against skin. Depending on the procedure, a cooled treatment tip will be in contact with the skin to protect and provide comfort to the area. No numbing cream is required.
Q:Are there any side effects? What about downtime?
A:​Redness and/or swelling can be expected following treatment and will resolve within a few days. Treated brown spots will darken and slough off within 3 to 6 days. For full face treatments, swelling will peak 24 to 48 hours post treatment and usually resolves within a few days. Typically, you can wear make-up and return to normal activities immediately.
Before & After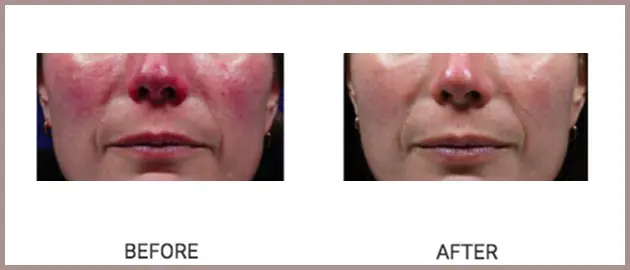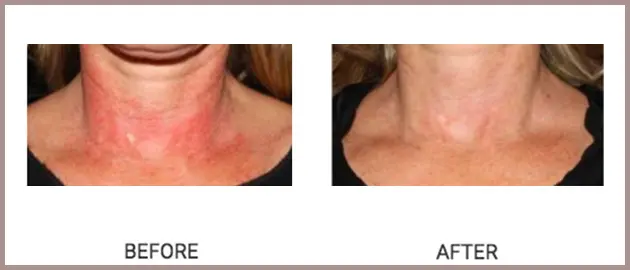 If you are seeking bruising treatment in NYC, our staff at Sobel Skin offers honest, human, forward-looking care to help you be your best, most refreshed self. Call 212.288.0060 fill out a form in the right-hand column of this page to book an initial treatment consultation with Dr. Sobel.