EmSculpt Treatments in NYC
The Muscle Builder and Butt Lifter
Have you heard about EmSculpt Neo? This groundbreaking procedure performed by Dr. Howard Sobel in Manhattan builds on the success of its predecessor, EmSculpt, which was proven to help build muscle and burn fat. At Dr. Sobel's office, EmSculpt Neo sessions involve a device that emits radio frequency and electromagnetic energy. Clinical studies reveal an average 30% reduction in subcutaneous fat and a 25% growth in muscle volume — all without breaking a sweat. That means you can get EmSculpt Neo treatment in Manhattan and enjoy muscle growth along with smoother, more defined abs and butts.
EmSculpt Neo body contouring has been cleared by the Food and Drug Administration for the improvement, strengthening, and firming of the abdomen and the buttocks. It's a non-invasive fat loss treatment that is safe, fast, relatively painless, and requires no downtime. Sobel Skin is a top dermatologist on Park Avenue in NYC, and we are pleased to offer EmSculpt Neo treatments to patients who are living a healthy lifestyle and want to see improved tone and shape in their bodies. Here are some commonly asked questions about the treatment:


What is EmSculpt Neo?
EmSculpt Neo is a revolutionary FDA-approved treatment shown to actually build muscle while working as a fat loss treatment. In addition, the EmSculpt Neo creates the world's first non-invasive butt lift procedure. This innovative treatment stimulates muscle contractions to grow bigger muscles, and burn fat at the same time.

How Does EmSculpt Neo Work?
The non-invasive High-Intensity Focused Electromagnetic (HIFEM®) technology induces supramaximal muscle contractions not achievable through voluntary exercise. These contractions are more intense than we are capable of performing at the gym. When exposed to supramaximal contractions, the muscle tissue is forced to adapt to extreme conditions — and that's the key to EmSculpt Neo's amazing ability to grow bigger, stronger muscles without the workout.
What Areas of the Body Can Be Treated?
Full Abdomen
Upper abdomen
Lower abdomen
Thighs
Buttocks
Arms/biceps
Benefits of EmSculpt Neo Body Contouring
No downtime – only workout soreness for 24-48 hours
Immediate results with continuing results two to four weeks after last session
Sculpts and defines select muscle regions — average 25% increase in muscle mass
A 30-minute treatment with a minimum of four sessions scheduled two to three days apart
Pain-free treatment
Achieve results after only a few treatments
Creates tighter abs and firmer buttocks
What to expect during EmSculpt Neo treatment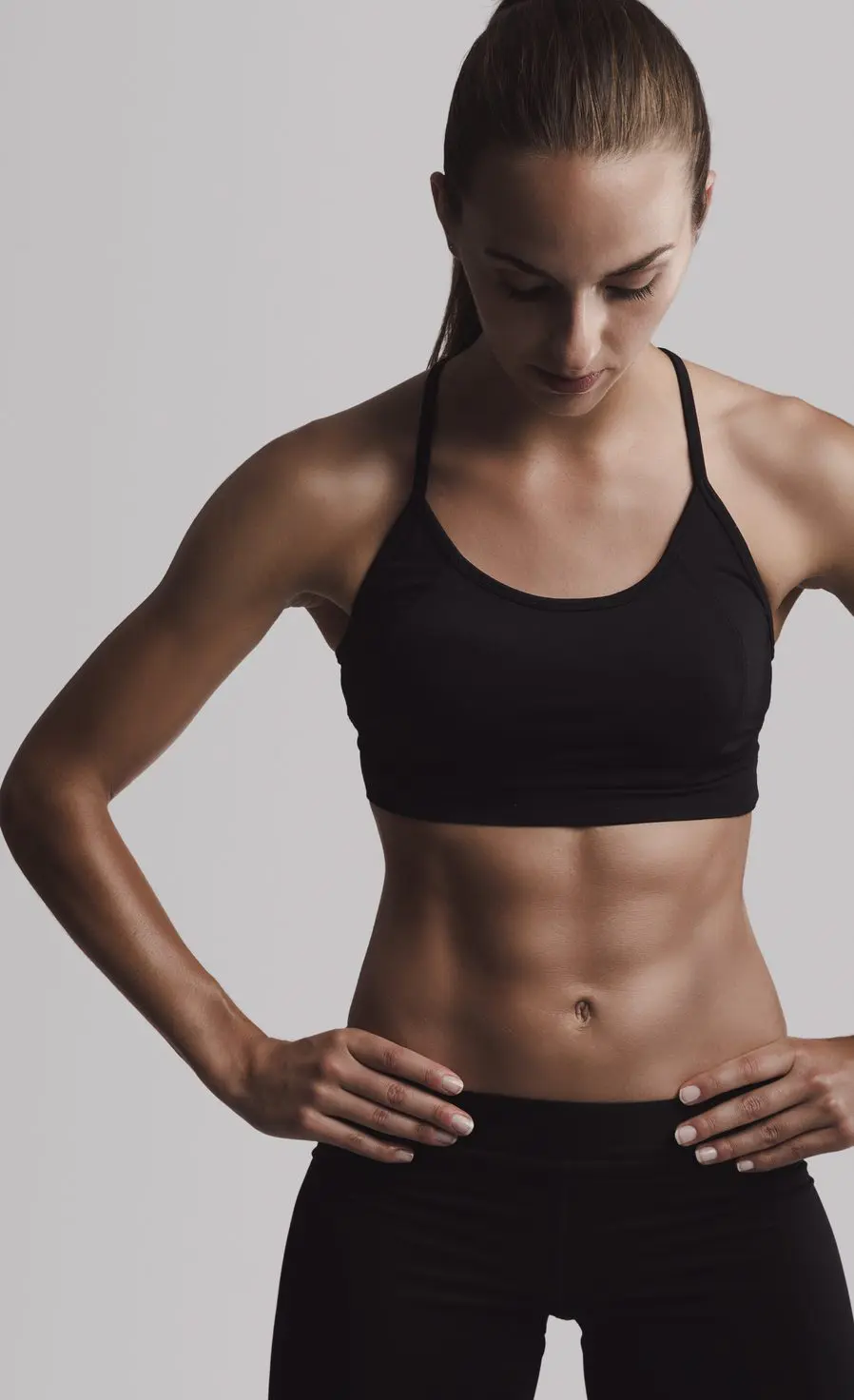 On the day of the treatment, photos of the treatment area and your initial weight will be taken. You will be asked to lie on the treatment table, where soft velcro belts will be placed around the treatment area. The applicator will be placed on the treatment area and secured with a soft velcro belt.
There are no gels or liquids used. The device can be placed over clothing or in contact with the skin. In the first five to ten minutes of treatment, treatment intensity will gradually increase to 100% and will remain the same throughout the sessions. During the treatment, phases change from more intense to less intense to allow for a comfortable treatment, which imitates the normal workout cycle.
If you're ready to experience the instant muscle toning EmSculpt Neo provides in as little as 30 minutes, contact us to set up an appointment today. We also offer hair thinning (PRP), non-invasive laser fat reduction, and liposuction treatments. Visiting Sobel Skin in NYC will have you looking and feeling your best.
Is the procedure painful?
EmSculpt Neo sessions should never be painful. EmSculpt Neo is an exception to the saying "No pain, no gain." Most patients compare the EmSculpt Neo sessions to an intense workout. The device allows your provider to control the power intensity of the treatment based on your feedback during the session. The goal is to get you to the highest level of intensity that is not painful. Patients often listen to music, zen out, or even talk throughout the 30 minute session.
How long does the EmSculpt Neo treatment take?
Your EmSculpt Neo treatment plan will be dependent on your specific goals and we will take the time to make a plan that works for you. Often, there is a minimum of four 30-minute treatment sessions that are spread out over a couple weeks (2 sessions one week, 2 sessions the following week).
How fast will I see the results of EmSculpt Neo?
You begin to feel tangible results right after the treatment. Positive results are usually reported two to four weeks after the last session. Your results will continue to improve over the year following your treatments and can be maintained by your gym routine. Maintenance treatments can be done and recommended six months following last session.
Are EmSculpt Neo results permanent?
EmSculpt Neo results are long-lasting. Permanency depends on the patient. You must maintain the results, like going to the gym and working out. Patients who have EmSculpt Neo love their treatment results for up to a year before having a "maintenance" treatment. If a patient maintains their body weight through a healthy diet and exercise, the results should last longer than those who do not lead a healthy lifestyle.
Are there other benefits to the EmSculpt Neo besides visually defining my muscles?
Patients should not only see great improvement in their muscle tone, but many also find that their workouts improve, too. It can increase your capacity to exercise, making you stronger and capable of working out longer — while feeling more powerful. Think of EmSculpt Neo as an added benefit to your usual workout. Your muscles will respond even better than before because of the increased size and number of muscle fibers. Maintenance EmSculpt Neo treatments are encouraged to continue building muscle, but even without any further treatments beyond the first four in the series, muscle continues to build over 12 months.
See What Our Patients Are Saying…

Dr. Sobel is a true artist. His office is beautiful as well as his highly trained staff. The lasers and machines are state of the art and you will feel so comfortable and well take care of. – SM
Am I able to get EmSculpt Neo after liposuction?
Yes, EmSculpt Neo is an excellent treatment after liposuction. In most cases, you can start EmSculpt Neo sessions as soon as one month following your liposuction. The liposuction removes the fat, and the EmSculpt Neo will then tone and define those muscles that were hiding behind the now removed fat.
I have "diastasis recti" after having a baby. Does EmSculpt Neo help correct this?
Yes, EmSculpt Neo does improve diastasis recti. Diastasis recti are the partial or complete separation of the abdominal muscles, commonly experienced by women after pregnancy. About two-thirds of pregnant women experience this, and EmSculpt Neo is a quick, painless, non-invasive way to correct this concern.
Schedule a Consultation
If you are interested in improving muscle tone and reducing fat, consider EmSculpt Neo here in NYC. Call 212.288.0060 or fill out the appointment request form on this page to book an initial treatment consultation with Dr. Sobel.