EmSculpt Treatments in NYC
The Muscle Builder and Butt Lifter
Have you heard about EmSculpt? This groundbreaking procedure, performed by Dr. Howard Sobel in Manhattan uses high-intensity, precision-focused electromagnetic energy to trigger supramaximal, or involuntary, muscle contractions. The result over 4 treatments is 19% fat loss,16% growth in muscle fibers, and smoother, more defined abs and butts. Emsculpt body contouring has been cleared by the Food and Drug Administration for the improvement, strengthening, and firming of the abdomen and the buttocks. It's safe, fast, non-invasive, relatively painless, and requires no downtime. Sobel Skin is a top dermatologist in NYC and we are pleased to offer EmSculpt treatments to patients who are living a healthy lifestyle and want to see improved tone and shape in their bodies.

What is EmSculpt?
EmSculpt is the first FDA-Approved treatment shown to actually build muscle and also burn fat without you having to break a sweat. In addition, the EmSculpt creates the world's first non-invasive butt lift procedure. This revolutionary treatment stimulates muscle contractions, to grow bigger muscles, and burn fat at the same time.
EmSculpt Treatment Areas
Full Abdomen
Upper abdomen
Lower abdomen
Thighs
Buttocks
Arms/biceps
How Does EmSculpt Work?
The non-invasive HIFEM® (High-Intensity Focused Electromagnetic) technology induces supramaximal muscle contractions not achievable through voluntary contractions. These contractions are deeper and more intense than what we perform on our own at the gym. When exposed to supramaximal contractions, the muscle tissue is forced to adapt to such extreme condition. This is the key to EmSculpt's amazing ability to grow bigger, stronger muscles without the workout.
Benefits of Emsculpt Body Contouring
No downtime – only workout soreness for 24-48 hours
Immediate results with continuing results two to four weeks after last session
Sculpts and defines select muscle regions — 16 % increase in muscle mass
30-minute treatment with a minimum of 4 sessions scheduled 2-3 days apart.
Pain-free treatment
Achieve results after only a few treatments
Creates tighter abs and firmer buttocks
EmSculpt Procedure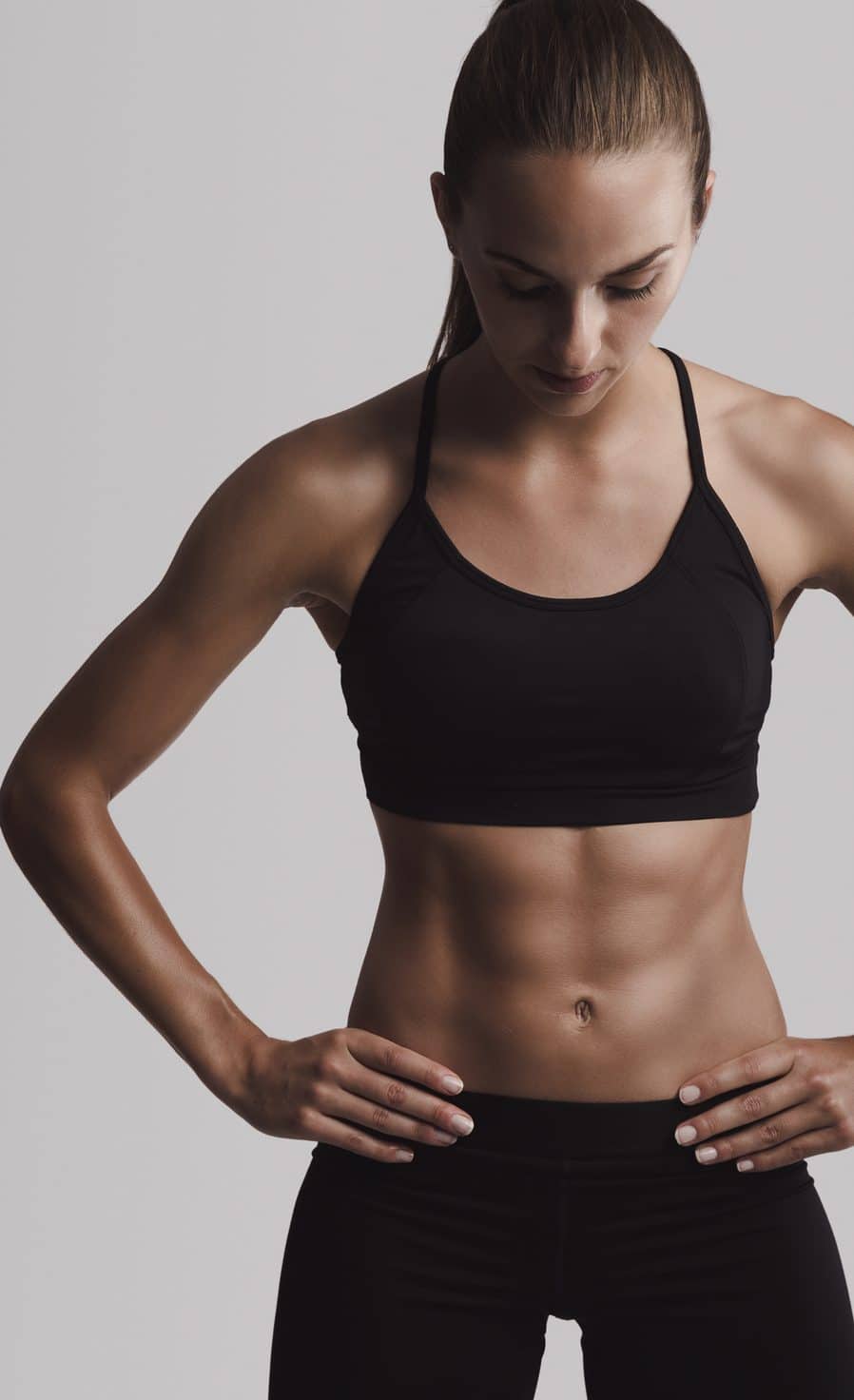 On the day of the treatment, there will be photos taken on the treatment area and your initial weight. You will be asked to lay down on the treatment table where soft Velcro belts will be placed around the treatment area. The applicator will be placed on the treatment area and secured with the soft Velcro belt.
There are no gels or liquids used. The device can be placed over clothing and/or directly in contact with the skin. Once the treatment is started, over the first 5-10 minutes the intensity of the treatment is gradually increased to 100% and will remain the same for the remainder of the treatment. During the treatment, there will be a change in phases from more intense to less intense to allow for a comfortable treatment which imitates normal workout cycle.
If you're ready to experience the instant muscle toning EmSculpt provides in as little as 30 minutes, contact us to set up an appointment today. We also offer hair thinning (PRP), Non-Invasive Laser Fat Reduction and Liposuction treatments. Coming to Sobel Skin in NYC will have you looking and feeling your best.
How Fast Will I See Results of EmSculpt?
You begin to feel tangible results right after the treatment. Positive results are usually reported two to four weeks after the last session and continue to improve for several weeks following the treatments.
What Does EmSculpt Feel Like?
The EmSculpt procedure feels like an intensive workout. You can lay down and relax during the treatment.
Schedule a Consultation
If you are seeking fat reduction treatment in NYC, our staff at Sobel Skin offers honest, human, forward-looking care to help you be your best, most refreshed self. Call 212.288.0060 fill out a form in the right-hand column of this page to book an initial treatment consultation with Dr. Sobel.