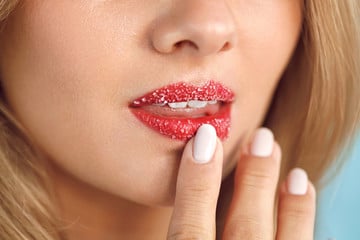 Dermal fillers have become a staple of non-surgical facial rejuvenation and enhancement. It wasn't all that long ago when these products became a popular treatment for thin or deflated lips. Since that time, manufacturers have continually sought to improve patient outcomes. Restylane® Kysse™ is a product of all that research and development. We are proud to offer this lip enhancing treatment and will explain here why our patients love it, too.
Restylane Kysse is a hyaluronic acid dermal filler designed specifically for lip enhancement. In addition to smoothing the fine lines that can develop around the mouth, Restylane Kysse is also a volumizer that can add shape and projection to the body of the lip. In clinical trials, this HA lip filer also improved color and texture. Essentially, it achieves soft, kissable lips that look and feel natural.
Why do we need another dermal filler when we already have so many? Because we've learned over time that they don't all look and feel the same when injected beneath the skin. Restylane Kysse is made for the lips. It isn't only softer but it is the first lip filler formulated using XpresHan Technology as well as smaller particle sizes of hyaluronic acid. This production technique makes Restylane Kysse more malleable as it seamlessly integrates into the skin. The lips are a movable part of the face. Restylane Kysse preserves this ability.
Are You a Candidate for Restylane Kysse?
This dermal filler is approved for adults age 21 and older. It is suitable for younger patients who have naturally thin lips. It is also appropriate for older patients who have begun to notice that their lips aren't as full or defined as they once were. Restylane Kysse achieved an 86% satisfaction rate among clinical trial participants. This percentage of patients said they would get this treatment again.
Getting Restylane Kysse lip enhancement in our NYC office is easy. Because the product is composed of hyaluronic acid, there is no need for pre-testing. You can get injections right after your consultation. The entire process may take thirty minutes or less. The hyaluronic acid that is injected immediately binds to water molecules, so we see results in real-time. Artful injection technique achieves natural-looking volume that can last for months.
The lips are just one more area of the face that can demonstrate the signs of aging. To schedule lip enhancement using Restylane Kysse, call 212.288.0060.