Fuller, Softer, Kissable Lips with Restylane® Kysse
Restylane® Kysse is a new hyaluronic acid (HA) lip filler designed to enhance lip volume and minimize the appearance of fine lines above the mouth, leaving you with a natural look and feel. It has also been shown to improve lip texture and color.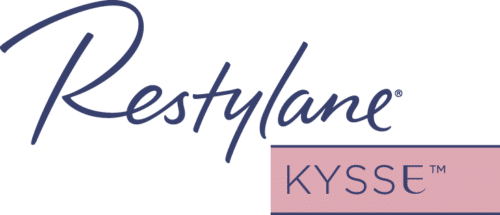 What Makes Restylane® Kysse Different?
Restylane® Kysse is the first HA lip filler approved by the FDA formulated with XpresHAn Technology™ for smooth, natural-looking results. With this XpresHAn Technology™, this filler is able to integrate into the skin seamlessly providing a natural expression so you never look overdone.
Before and After Lip Augmentation with Restylane® Kysse

What to expect with Restylane® Kysse
Natural-looking, full, softer, and more kissable lips
Improved texture
Improved lip color
How Long Does Restylane® Kysse last?
Restylane® Kysse is clinically proven to last up to 1 year.
Schedule a Consultation
If you are interested in learning more about this new filler option, contact our office today by calling 212.288.0060 to schedule your appointment.