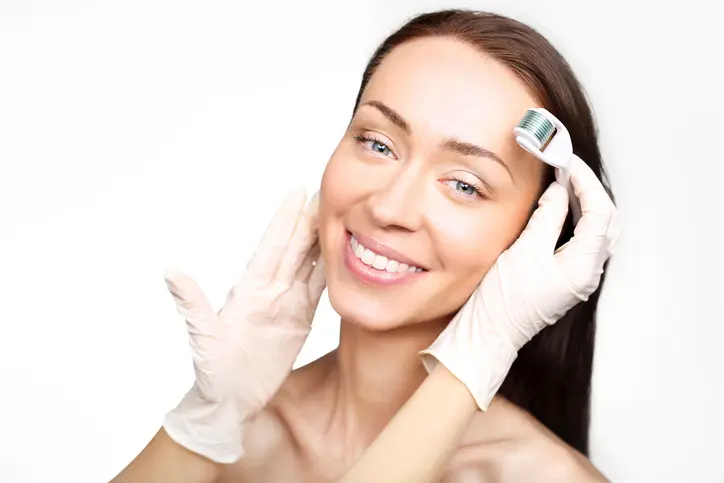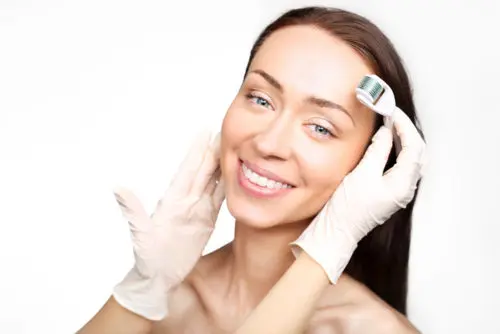 In recent years, more people have begun seeking non-surgical treatments that offer noticeable results without the risks and downtime associated with surgery. This is advantageous in more ways than one. While there is a place for plastic surgery procedures to correct more significant signs of aging, it is necessary to also address issues such as volume loss if we want to achieve longer-lasting, more natural-looking results. One of the ways we help patients do this is with the Vivace Microneedling System.
What is Vivace and How Does it Work?
Vivace is an FDA-cleared cosmetic device that utilizes microneedling, radiofrequency, and LED light to achieve clinically-proven objectives including collagen proliferation and skin cell regeneration. The combination of these two technologies amplifies results such as:
Diminished lines and wrinkles
Improved skin tone and texture
Reduced pore size
Firmer, tighter skin
Reduced blemishes, stretch marks, and scars
Each aspect of the Vivace system has a particular effect on the skin.
Microneedling is the process of creating tiny, controlled punctures in the skin to activate collagen-producing cells. The Vivace device applicator features multiple, ultra-fine, gold-tipped needles. The needles are so small that the deep channels they create are invisible. These channels close within 4 to 6 hours, during which the body is stimulated to make more collagen to heal these perceived wounds.
Radiofrequency is delivered through the microneedles on the Vivace applicator. This magnifies the effects in the dermis by creating a thermal response using low-energy technology. The transfer of radiofrequency to thermal energy in the dermis heats collagen and elastin, causing contraction. The heat also increases stimulation to collagen-producing cells and, lastly, encourages cell turnover.
Blue and red LED light deliver powerful energy into the epidermis and dermis to assist with cellular renewal, destroy acne-causing bacteria, and improve the tone and texture of the skin.
Some of the benefits that make Vivace a popular treatment include:
Results are seen quickly.
Fewer treatment sessions than standard microneedling (only three).
Virtually painless treatment achieved with topical numbing cream.
No downtime needed to recover.
Safe for most skin types.
Excellent skin tightening.
Appropriate for the face, neck, décolletage, and hands
Sobel Skin is located on Park Avenue in New York City. We are proud to serve patients with personal care and a variety of services. To schedule your visit, call 212.288.0060.