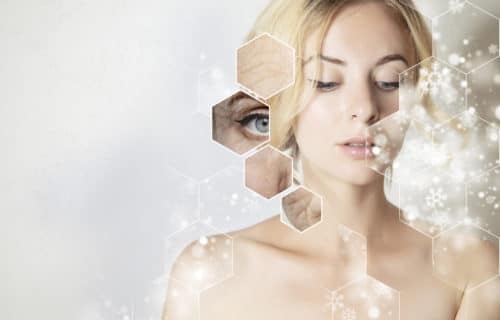 One of the aspects of maintaining a thriving practice is patient satisfaction. We achieve this through several avenues, including staying at the forefront of technological advances. Cosmetic dermatology has been an ever-advancing field for many years. It was in the 1980s when Dr. Sobel first began pioneering the performance of liposuction using local anesthesia only. Since that time, he has consistently vetted new devices. We are proud to now offer the most advanced microneedling treatment to patients of our NYC office. Here, we discuss Vivace microneedling.
What Is Vivace Microneedling?
The Vivace microneedling device combines the physical technique of microneedling with radiofrequency energy and LED light therapy for significant tissue rejuvenation. The treatment is designed to diminish fine lines, wrinkles, blemishes, and other concerns. Because all three therapies have unique ways of provoking collagen proliferation, the device also firms and lifts sagging skin.
The way that Vivace works is by creating tiny channels in the upper layers of the skin. This sends a message to the skin's immune system that there are injuries that need to be repaired. The gold-tipped microneedles deliver radiofrequency beneath the skin, which speeds up collagen production. Finally, LED light therapy is known to accelerate tissue healing and also diminish redness on the epidermis.
Vivace treatment may deliver three potent energies into the skin, but patients need not worry about discomfort or downtime. A topical numbing cream is applied before the treatment begins. After the appointment, the skin may be slightly red for the remainder of the day but, within 24 hours, the skin is glowing with revived health.
Vivace Treatment Results
Vivace microneedling improves the skin visibly after just one treatment. However, because collagen production slows down so significantly in adulthood, we recommend at least three treatments to achieve optimal results. These are usually scheduled 4 to 6 weeks apart. The treatment effectively removes the visible manifestations of tissue damage, such as dark spots or fine lines. However, the underlying factors that contribute to cosmetic aging are not affected by Vivace. Not even plastic surgery can stop the clock from ticking. However, patients who undergo a series of treatments and follow up with good skin care and sun protection enjoy lasting improvements.
Feel great about your skin at any age. Call 212.288.0060 to schedule a visit to our NYC office.