New Year's resolutions are easier made than kept. Many people will attempt some form of self-improvement, specifically weight loss or body toning, as a goal for the new year. However, most of these people who attempt to change their bodies with drastic diet plans or extreme training schedules may have trouble keeping up with them. For those who are able to stay committed to their goals may find that they have difficulty achieving their desired results. The truth is, losing weight is hard. Stubborn body fat loves to stick around, no matter how hard you try to lose it. Belly fat is particularly stubborn, no matter how many crunches you do or how much you limit your carbohydrates.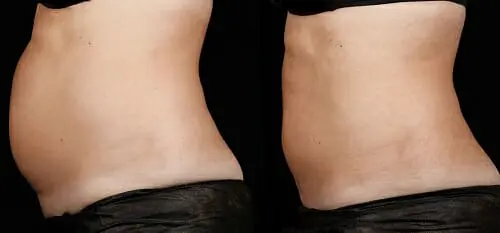 So, what's the solution? Rather than give up your dream of having a slimmer appearance, it may be time to consult with a cosmetic dermatologist to explore alternate ways to achieve your goals. SculpSure laser body contouring in NYC is the revolutionary way to reduce body fat, with fewer risks or complications than other procedures. The non-invasive technology can destroy up to 24% of the treated fat cells in each 25-minute procedure. The typical target areas include belly fat, back, thighs, love handles, and under the chin
What Is Body Contouring?
If you're curious about body contouring, it helps to understand what it is. After a dramatic weight loss, skin and tissue often lack the elasticity to conform to the reduced body size. Many people who lose weight can experience stretch marks, sagging skin, and poor body proportions. That's where body contouring comes in. A plastic surgeon will remove extra skin, fat deposits, and tissue to smooth the appearance of the face and body. Many well-known procedures, including face lifts, arm lifts, and tummy tucks are surgical body contouring options.
The SculpSure Difference
So, why is SculpSure different? Unlike other body contouring, SculpSure is a non-invasive procedure that can help treat the stubborn body fat you currently have. No need to wait on body contouring until you've lost weight. Each SculpSure treatment starts off with a cooling sensation meant to keep you comfortable throughout the procedure. During the procedure, it is common to feel an intermittent warm or tingling sensation while the laser cycles on and off. With the use of targeted laser energy, heat is used to damage the structural integrity of the fat cells. The damaged fat cells are then eliminated by the body's lymphatic system over the next few months. Damaged fat cells do not regenerate so the fat cells are permanently removed. Overall, the treatment is well-tolerated by patients.
The SculpSure Results
SculpSure is a non-invasive laser procedure which requires no recovery time after each treatment. Resuming regular activities is immediate. Most patients require two, 25-minute, sessions for optimal results but you should consult your doctor to determine the right plan for you as results will vary with each patient. SculpSure offers natural looking results of a slimmer you, with low to no risk of complications and a high likelihood of maintaining results. With SculpSure, there is no need to give up on your new year's goal of self-improvement. If you are ready to slimdown your appearance by reducing your body fat then schedule a consultation with Sobel Skin for SculpSure body contouring in NYC. This could be the year that you finally eliminate those trouble spots and transform your body to the way you have always wanted.