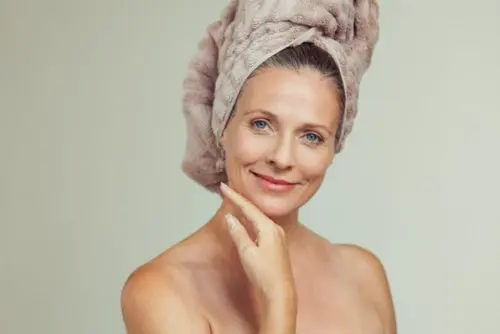 Lines and creases anywhere on the face can be frustrating. Many people spend hundreds of dollars trying to support aging skin using high-end serums and creams. While skincare is a vital foundation for healthy, resilient skin, it does not stop the aging process. At some point, many adults consider facelift surgery as their final option to feel their best again. This is like swinging from one end of the spectrum to the other. Why do that when there may be a beautiful middle-ground? A non-surgical facelift has a lot to offer. We'll discuss that here.
What Is a Non-Surgical Facelift?
Dr. Sobel provides care that revolves around each patient's needs and desired outcomes. This treatment protocol is known for correcting the signs of aging using injectable solutions. That's just part of it. A non-surgical facelift may involve a variety of treatments, including:
The use of a reputable neuromodulator is integral to the non-surgical facelift because this aspect of treatment addresses the dynamic creases the form out of muscle movement. You raise your brows using the same muscles every time, time after time. When you frown or squint, the same creases form on the skin in the same way, year after year. To reduce these lines, we relax the muscle that causes them.
Dermal fillers. Newer hyaluronic acid dermal fillers are being used to correct dynamic lines. However, these products are most often introduced beneath creases on the lower part of the face. That's not all dermal fillers do, though. For the non-surgical facelift, fillers may be applied to the cheek area to increase contouring. This can have a slight lifting effect on the jawline. Fillers may also be used under the eyes to disguise puffiness or dark circles.
Skin resurfacing. Various laser devices, such as Clear + Brilliant or Fraxel Dual, may be used during the non-surgical facelift. Resurfacing removes superficial imperfections caused by sun damage and aging. This treatment brightens and smooths the skin and also increases collagen production for prolonged tissue remodeling.
Skin-tightening. Laser treatments offer some degree of tissue-tightening, but other technologies may be better-suited to issues related to skin laxity. The Subnovii Plasma procedure is one that has achieved outstanding results for many of our patients. With minimal aftercare and downtime, this treatment has become one of our patients' favorites!
Non-surgical beauty treatments continue to impress us with their safety and efficacy. To schedule your facial rejuvenation consultation, contact our NYC office at 212.288.0060.