Dr. Howard Sobel and his team at Sobel Skin are amongst the first to offer CoolPeel laser treatments!
CO2 lasers have long been the gold standard in treating wrinkles, age spots, acne scars, and other blemishes as well as tighten skin and balanced tone. Traditional CO2 treatments however have long been associated with considerable downtime. The precision and the control of the CoolPeel allows you to get the skin resurfacing benefits without the downtime and risk.
Schedule a Consultation Today!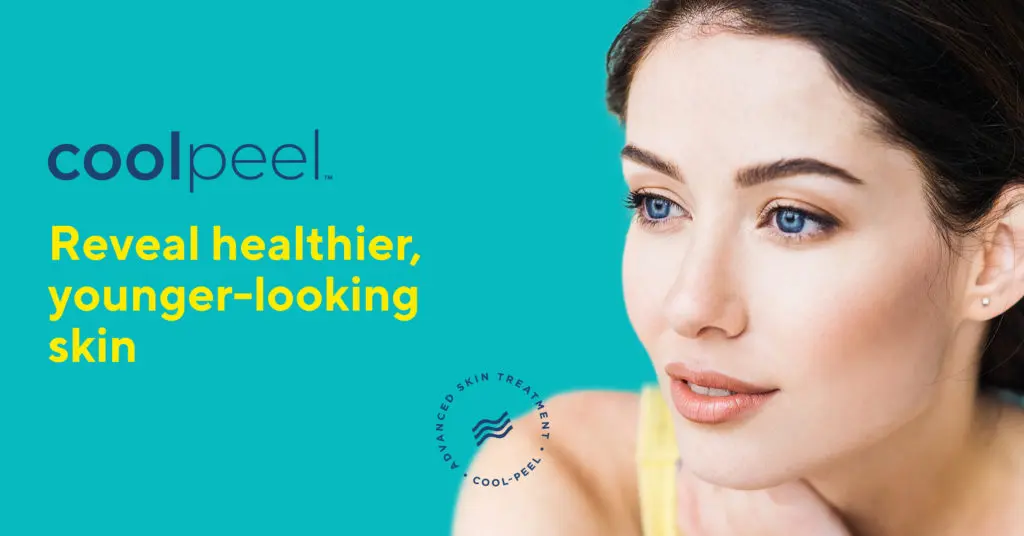 What is CoolPeel?
CoolPeel is a brand new way to safely, and comfortably deliver the benefits of a traditional CO2 resurfacing treatment. By targeting just the superficial layer of skin tissue, damaged skin is removed revealing younger and healthier-looking skin.
What Makes CoolPeel different?
Many advances have been made to improve the side effects of CO2 treatments but ONLY the CoolPeel can deliver a fractional ablative treatment without the downtime. There is minimal risk of hyperpigmentation, demarcation, or induced infection.
Benefits of CoolPeel CO2 Laser Treatment
Reduce fine lines
Minimize sun damage and pore size
Improve skin texture
Without any real downtime


How Does CoolPeel work?
CoolPeel laser treatment can only be done using the SmartXide Tetra CO2 laser. The Tetra is the latest, most advanced CO2 laser from DEKA, a global leader in aesthetic technology. Only Tetra can control its output to deliver high energy in extremely short-pulses to deliver impressive superficial, skin resurfacing results without the lingering heat that would traditionally damage the surrounding skin. The lack of unnecessary heat is why we call it cool – get it? – and how you get an immediate aesthetic effect with minimal downtime.
Candidate for CoolPeel Laser Treatment
You are a good candidate for CoolPeel laser treatment if you are looking to reduce the appearance of fine lines and sun damage, minimize pores, and improves skin texture. Your skin will look healthier and younger.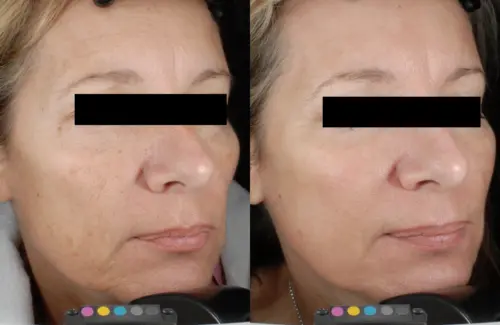 How Long Does CoolPeel Take?
A full-face CoolPeel laser peel can take anywhere from 5-15 minutes.
Recovery After CoolPeel Laser
One of the main benefits of a CoolPeel is that there is minimal downtime. You should expect to be a little red, as if you have a sunburn, for a day, or two, but nothing should prevent you from returning to your normal daily activities. Your skin may feel dry and scaly as it heals so it is important to keep the skin hydrated.
Schedule a Consultation Today!
How often can I get CoolPeel treatments?
These are ablative procedures, just not in the old way using CO2 lasers where significant recovery was necessary. CoolPeel delivers the same kind of results with really no downtime. Still, these aren't meant to be done every month, as you would with a treatment such as a superficial peel.
Dr. Sobel has found that one to three treatments deliver the kind of results patients seek. We'll discuss the spacing of your sessions at your consultation.
From there, for continued renewal, yearly maintenance CoolPeel treatments would be a good plan.
What are the side effects of CoolPeel laser treatments?
The secret to CoolPeel is that the Tetra laser delivers high energy, but it does so in extremely short pulses. This eliminates the problems with lingering heat and damage to the surrounding skin. Because of that, CoolPeel delivers ablative type results with total comfort and without the downtime.
The only real risk of side effects is the potential for hyper- or hypopigmentation for patients with olive or brown skin. This is true of any laser treatment.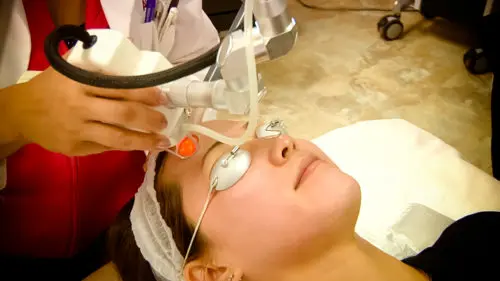 Also, as with other laser treatments, if you have the human papillomavirus there is a risk the laser energy can trigger an outbreak of cold sores. Your physician can provide a prescription for antiviral medication in advance in these cases.
Are CoolPeel laser treatments considered safe?
Yes, these treatments are completely safe. They have been cleared by the FDA. Since CoolPeel is the newest fractional ablative treatment, at Sobel Skin we've been impressed at how well patients tolerate them. As mentioned above, patients have some redness, similar to moderate sunburn, for a day or two. And the skin can feel a little dry and scaly as it heals, but those issues are easily addressed with skin lotion.
Is a Tetra CoolPeel laser treatment painful?
There isn't any need for localized anesthesia with CoolPeel treatments. We apply topical numbing cream across the treatment areas to ensure your comfort.
How long after my CoolPeel treatment will I see my results?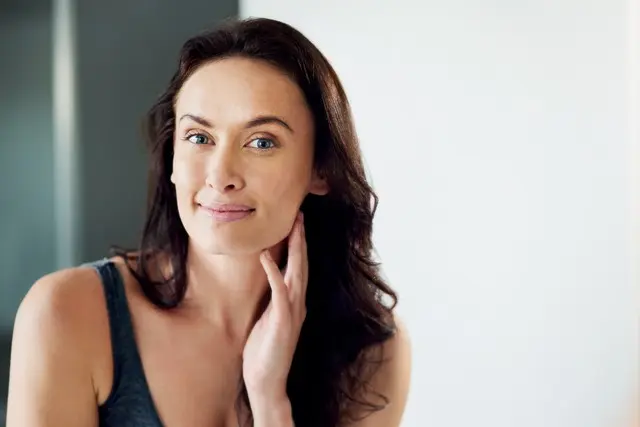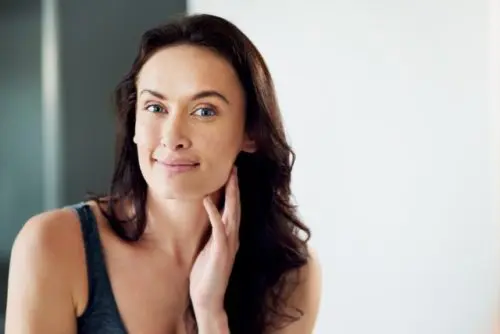 You will start noticing improvements after one week. The collagen production has been stimulated, and your skin resurfacing has begun. You will see real improvements as your outermost layers of damaged, dull skin cells are shed and replaced with younger, healthy cells. Texture issues, sun damage, age spots and pigmentation, overall dull skin — these will all improve dramatically beginning after about a week. Your new, healthier skin will continue to reveal itself moving forward.
How long will my results from CoolPeel last?
These are permanent improvements in your skin thanks to the high energy delivered by the Tetra laser. Of course, your skin will continue to age. But if you protect your skin from the sun, you'll enjoy these improvements for a long time.
What Our Patients Say…
"Dr. Sobel is a true artist. His office is beautiful as well as his highly trained staff. The lasers and machines are states of the art and you will feel so comfortable and well take care of." – Sandra M.
"Both Dr. Sobel and his staff are a pleasure. Cosmetic dermatology that will not leave you overdone. I highly recommend the Vivace treatment as well as Dr. Sobel's new skincare line." – Paula C.
Schedule a Consultation Today!
If you are looking to reveal healthier skin, call 212.288.0060 to schedule your CoolPeel treatment at Sobel Skin, or fill out our contact us form.