In the past, men had felt a bit left out in the cosmetic dermatology world, with many procedures being specifically geared toward women. Or many men did not quite feel as comfortable getting procedures as they do today. All that has dramatically changed — at least here at Sobel Skin. From hair restoration to minimizing crow's feet or eliminating those love handles, — our men patients enthusiastically embrace all that we have to offer, and the comfort level that they feel as soon as they enter Sobel Skin and meet Dr. Sobel, who radiates his very own refreshed look and youthful appearance.
With men baby bombers, now in their late 50's and 60's still continuing to be movers and shakers in the business world, the last thing they want to feel today is "left out". From very subtle enhancements to more dramatic improvements, we help our men patients of all ages look as good and young as they feel.
Below are some of the most popular treatments that get rave reviews from our male patients:
Botox
Dr. Sobel's approach to Botox and all other cosmetic injectables is to always look natural and never frozen or over-done. That is why this procedure is extremely sought-after by our male patients. Whether they just want to minimize deep frown line, crow's feet or the lines between the eyes ("the elevens"), many feel that it is the perfect, subtle solution in achieving a more youthful look. Using a micro-sized needle, Botox is injected into specific face and neck muscles to relax them and lessen the appearance of wrinkles. Dr. Sobel's expert touch ensures that there is virtually no bruising post-procedure.
PRP Hair Restoration Therapy
Thinning hair is a common problem for men and now they don't have to travel to Beverly Hills for the latest, most natural and effective solution. PRP Therapy works by utilizing restoring growth factors within the patient's own blood. The insertion of blood platelets into hair follicles prompts tissue regeneration and the growth of new cells. When introduced into hair follicles, in particular, the increase in cellular activity may usher in a phase of active hair growth, thus promoting healthier, thicker hair. This in-office procedure usually takes an hour or less to complete and requires a few session for maximum results.
Liposuction for Stubborn Areas
So often, our male patients complain that no matter how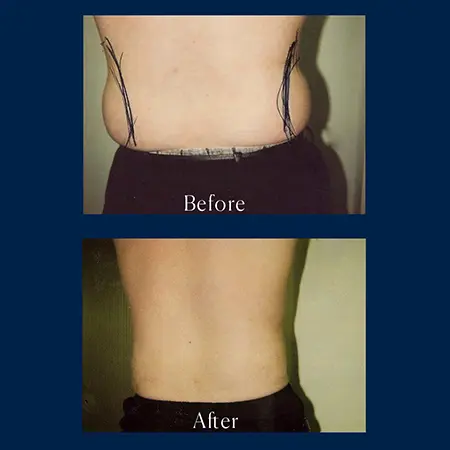 hard or often they work out, they just cannot reduce love handles or belly fat. Liposuction sculpts the body by removing undesirable fat that has not responded to diet and exercise from the abdomen, waist, hips, buttocks, thighs, knees, upper arms, chin, cheeks, and neck. By removing the fat cells, Liposuction also ensures that these areas will not accumulate fatty deposits in the future. In his fully accredited state of the art operating room, Dr. Sobel performs the tumescent technique using local sedation. This technique avoids many of the potentially serious risks posed by general anesthesia. We also offer Sculpure, a fat-burning laser technology, as a non-invasive alternative.
Other Popular Sobel Skin Male Treatments Include:
Kybella
FDA-approved injections that destroy fat cells under the chin or submental fat.
Cosmetic Fillers
We offer many of the latest fillers for a variety of concerns— from hollows under the eyes, to folds and creases around the nose and mouth.
Sclerotherapy
The easiest and most effective treatment for spider veins.
Call us today at 212-288-0060 for an appointment or to schedule a consultation.