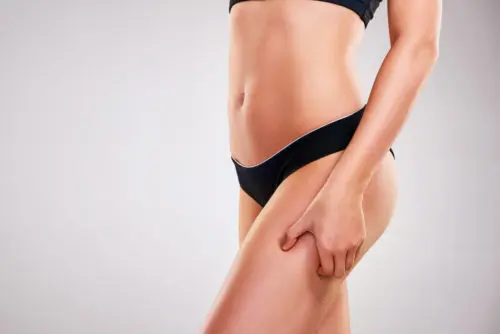 Regardless of how well you eat and how consistently you exercise to maintain your ideal weight, you may still struggle with cellulite. This common problem usually affects women and does not have an age preference. We see cellulite on young, active women and on older women who have maintained a good health and wellness routine for most of their lives. This is what's tricky about cellulite; it can develop on just about anyone and yet the perception continues to be that cellulite largely affects women who don't put "enough" effort into fitness. This is not true. Here, we discuss what cellulite is and what you can do about it.
What causes cellulite?
Contrary to a long-held perception, cellulite is not a problem caused by being overweight. Several factors can contribute to the formation of dimpled skin, including:
Reduced skin elasticity
Degradation of collagen and elastin
Poor circulation
Fluid retention
Enlarged fat cell chambers
It can be difficult to address every one of these factors with diet and exercise alone. Hence, why we see generally healthy women struggle with this problem. At Sobel Skin in NYC, patients can see their cellulite smoothed away with EMTONE.
What is EMTONE?
EMTONE is a recent development in the area of cellulite reduction. It is a non-invasive treatment that combines radiofrequency thermal energy, acoustic waves, and pressure to target the various factors that can lead to rippled skin.
An EMTONE treatment takes only about 15 minutes, depending on the size and number of areas being treated. During the session in our private treatment room, patients lie comfortably on the treatment table with a grounding mat beneath them. The provider administers treatment using a handheld applicator. As energy and acoustic waves get absorbed, patients may feel a warming sensation as well as vibrations or pressure. No anesthetic or numbing cream is needed for the procedure to be comfortable. The heating of tissue around cellulite can cause temporary redness and warmth, but these minor side effects do not interrupt the ability to return to normal activities immediately.
Results from EMTONE treatment develop gradually, with initial improvements visible within 1 to 3 weeks. Most patients schedule a few sessions with us to fully eradicate cellulite. After achieving the desired outcome, touch-up treatments may be scheduled every so often.
You deserve to enjoy cellulite-free skin. To schedule your EMTONE consultation, call 212.288.0060.