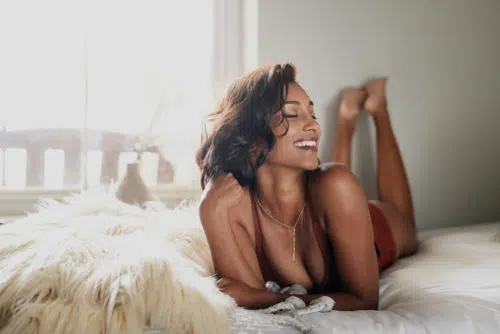 The signs of aging are somewhat tricky. We know what they are but continue to search for more comprehensive ways to correct them. We want outstanding results yet, at the same time, we don't want downtime. This has proven to be a challenge for the past several years. Over time, though, devices have been developed with innovative technologies and we now have more than a few solid options for full-spectrum skin rejuvenation. In our Manhattan office, eTWO treatment offers just that.
More Than Your Average Laser Treatment
The eTWO device is a non-ablative approach to tissue rejuvenation. It combines two of Syneron's most powerful FDA-approved applications, Sublime and Sublative treatments, to achieve more profound results more quickly and also without downtime. After undergoing this procedure, patients may experience redness. In most cases, this subsides in a few hours. In some, it takes a day or two. However, the minor side effects do not stand in the way of most normal activities.
The point of laser skin rejuvenation has always been to stimulate collagen production. Collagen is a protein that is produced in deep layers of the skin. It heals wounds and is also responsible for maintaining the skin's smooth texture and firmness that resists wrinkles. Traditional fractional skin resurfacing has been a common treatment for rejuvenation, working by creating columns of heat into deeper layers of tissue. The heat shortens aging collagen fibers and also stimulates the generation of new collagen. Because only a fraction of the skin is targeted, healing occurs more quickly than with conventional CO2 laser resurfacing.
The eTWO system is different from this type of laser resurfacing. It is fractional, but delivers bipolar radiofrequency energy rather than laser energy. The RF energy penetrates through the epidermis to deliver the majority of its impact in the dermis, where collagen is produced. This technique causes very little disruption to the skin's surface, which makes it suitable for most skin types and tones. The eTWO also combines infrared light with the RF energy to increase the production of collagen as well as elastin. This combination achieves more dramatic results without increasing side effects.
Are you interested in an all-natural approach to anti-aging? Contact us today at 212.288.0060! The eTWO device is one of several options we have available in our Manhattan office.