Facial folds, fine lines, and wrinkles can have serious negative effects on your confidence. If you're interested in filling these signs of age, you may want to consider Restylane fillers. Facial or dermal fillers can effectively smooth the appearance of folds, wrinkles, and facial lines, especially the folds that run from each side of the nose to the corners of the mouth. Lip fillers in Manhattan are particularly effective at making you look younger, more energized, and refreshed. Read on to learn more about the different hyaluronic acid (HA) dermal fillers made by Restylane. We will provide you the unique benefits of each Restylane filler which can help you determine which Restylane product is best suited for you to achieve the results you are looking for.

Restylane
Restylane gel is a safe substance made of purified hyaluronic acid, which is formulated to act like the hyaluronic acid that is naturally found in the body. The clear gel is injected in to areas where you have moderate to severe wrinkles or other signs of age, and the gel fills in the gaps and lines to create a smooth appearance.
Refyne
Refyne is a Restylane filler that uses XpresHAn Technology, which is designed to give a more youthful, smooth skin appearance while maintaining control of your natural facial expressions. While some facial treatments freeze facial muscles or make ordinary facial expressions more difficult, Refyne is particularly effective at helping to restore a more natural look when treating moderate to severe facial lines such as nasolabial folds and marionette lines.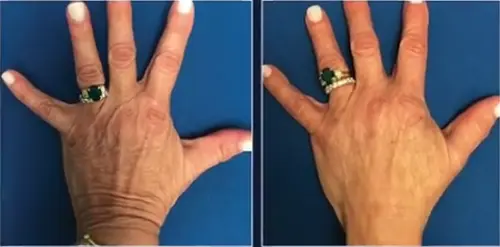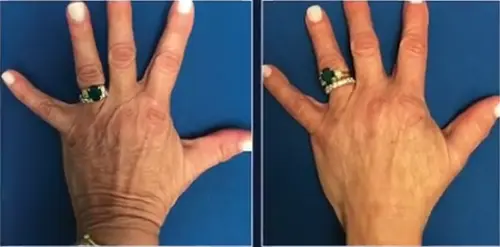 Defyne
Also relying on XpresHAn Technology, Restylane Defyne is designed for use in your nasolabial lines, between your nose and mouth, and marionette lines, from the corners of your mouth to your chin. While Defyne is just as effective as Refyne, each one is more suitable for certain applications due to the particular muscle and skin movements of each area.
Lyft
Restylane Lyft is a HA filler used for the correction of moderate to severe facial wrinkles and folds such as nasolabial folds and for building volume in the cheeks and hands. Lyft can be administered into the hands and face at the same appointment which can be very effective in providing an overall more youthful appearance.
Silk
Restylane Silk is a filler that's specially designed to give your lips a more youthful, alluring look. It is the first FDA-approved product specifically designed for lip augmentation. Restylane Silk will increase the fullness and volume of your lips while simultaneously eliminating the fine lines and wrinkles around your mouth, also known as perioral wrinkles. If you're new to facial treatments like Restylane, Silk is one of the more popular treatments for helping you look young and vibrant. People will recognize that you look better, without recognizing that you've had "work" done.
If you're interested in slowing down the signs of aging by using one of the Restylane fillers, and if you want to schedule an appointment for a treatment like lip fillers in Manhattan, contact Sobel Skin today.