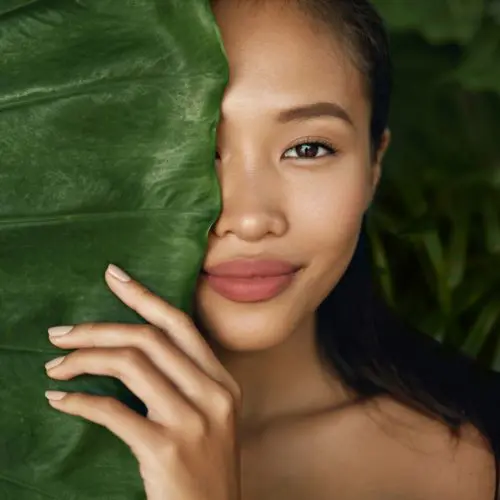 When you think about sun damage, what do you envision? We'll guess that you imagine a bad sunburn and the discomfort it can cause. That's only one aspect of the danger of UV exposure. When the skin absorbs UV rays, which are ultraviolet light, cellular changes occur. We don't always see these changes right away, except for a subtle to major darkening of the skin. In time, UV exposure in the form of natural sunlight or tanning lamps can show up as dark spots, rough texture, fine lines and wrinkles, and precancerous lesions. Every time the skin is exposed to ultraviolet light, it ages prematurely. This is not something to be taken lightly. It is something to get a handle on as quickly as possible.
Sun damage can be reversed with quality, consistent care. Some of the common ways that people manage skin health are to apply products with retinoids, peptides, and other ingredients. Some take collagen boosters. Some eat a well-rounded diet that includes fresh fruits and vegetables that supply free-radical-fighting antioxidants. Some see their dermatologist. We recommend all of these strategies, especially if your skin is already showing visible signs of photodamage.
How Technology Helps Reduce Sun Damage
Our office is equipped with laser devices that have been thoroughly vetted for safety and efficiency. Two techniques that may be considered for those wanting to address sun damage include Fraxel DUAL and AcuPulse CO2 laser treatment.
What is Fraxel DUAL?
Fraxel DUAL is a non-ablative laser resurfacing treatment. It is safely performed on areas including the face, neck, chest, arms, and hands. During each treatment, sun-damaged skin is targeted with microscopic laser columns that provoke collagen production in the dermis. Fraxel gets its name from being a fractional laser treatment. Between the microscopic columns made in tissue are bridges of untouched skin that aid in faster healing.
The Fraxel laser is FDA-cleared for the treatment of:
Sunspots and age spots
Acne scars and other scarring
Fine lines and wrinkles
Actinic keratoses
Skin resurfacing
What is AcuPulse CO2 Laser Treatment?
The AcuPulse CO2 laser device differs from Fraxel in that it is ablative laser skin resurfacing. It touches every part of the treatment area, not just microchannels. The intense laser beam vaporizes the uppermost layers of the skin to provoke profound healing in which healthy, vibrant new cells are made. Only one treatment session is needed to achieve noticeable improvements in the signs of aging and sun damage.
AcuPulse CO2 laser can be used for:
Fine lines and deeper creases
Crepey skin
Overall skin tone and texture
Sun damage and pigmentation
Acne scars
Premature aging doesn't have to be the norm. Call our NYC office at 212.288.0060 to schedule your consultation for treatment.